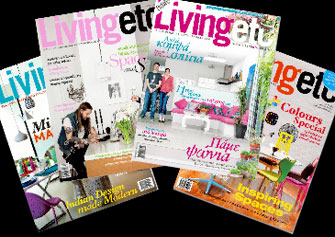 IPC's market leadership in the UK benefits our partners around the world.
Iconic consumer and specialist brands provide a uniqueness that accelerates growth and success for international publishers in print, online and mobile.
IPC builds long-standing relationships with partners who benefit from:
Internationally transferable content that entertains your audiences and reduces your costs. Content is available from the licensed brand and IPC's portfolio.

Expertise and consultancy: over 100 years of knowledge and learning from the market-leader. We provide expertise from both the brand team and across all our media interests.

Dedicated account management team who will understand your market's needs and work with you to deliver.

Recognition and reliability: advertisers support the brands and you can rely on working with a Time Warner company.
To discuss licensing our brands and content on different platforms please contact:
Andrew Horton: andrew_horton@ipcmedia.com or +44 (0)20 3148 5481
Poppy Lawton: poppy_lawton@ipcmedia.com or +44 (0)20 3148 5486