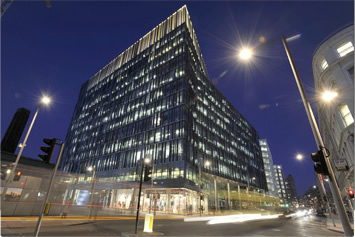 Please choose a category from the list below. If you have a question that is not answered on this page, email us at feedback@ipcmedia.com and we will get back to you.
Reader enquiries
Advertising
Careers and work experience
Research
Press and PR
READER ENQUIRIES

Where can I see a list of IPC Media's publications?
You can view a full list of IPC Media's publications here
How do I subscribe to an IPC Media publication?
Find out more about subscriptions here. You can also subscribe by contacting our subscriptions department on 0844 848 0848 (+44 330 3330 233 from outside the UK) or at ipcsubs@qss-uk.com
Who should I speak to regarding a problem or query I have about an existing subscription?
For queries regarding an existing subscription please visit our customer self service site at www.myipcsubscription.com or email ipcsubs@qss-uk.com
How can I find out how much an issue of an IPC Media publication costs?
Prices of our publications are listed on the individual brand pages of this website. Simply click here and select the publication you are interested in. The cover price is listed in the right hand column of the page.

How do I order a back issue?
Back issues of our magazines are available to order by calling 01733 385170
ADVERTISING

How do I go about advertising with one of IPC Media's brands?
If you would like to advertise with one of our brands, please visit www.ipcadvertising.com where you will find a full list of brands and the advertising contacts for each
Are there any case studies?
Examples of innovative, creative and successful advertising campaigns can be found here
CAREERS/WORK EXPERIENCE

Does IPC Media offer internships/work experience placements?
IPC Media does not have a central department or team that coordinates all requests, and each magazine has a different policy on whether it accepts work experience applications or interns. Find out more here.
What jobs are available at IPC Media?
You can find out more about working with us by visiting our careers section. You can also find out about the latest and greatest job opportunities by following us on Twitter
RESEARCH

How old is IPC Media? How has it evolved? How can I find out more about the company background?
You can find our company history here and you can find out more about the company today by visiting ipcmedia.com/about
Does IPC Media have a corporate responsibility programme?
Yes. IPC's corporate responsibility agenda currently focuses on three main areas - community, environment and the collective input and action from our employees. IPC is a member of The Media Trust, The Media CSR Forum, Heart of the City and www.betterbankside.co.uk. Find out more about our corporate responsibility programme here
Where can I find circulation figures for IPC publications?
Information about all of our brands can be found online. Visit our list of brands and choose whichever you would like to find out about. ABC (Audit Bureau of Circulation) figures can be found in the right hand column
PRESS AND PR

How do I contact the Press Office?
Details of IPC Media's PR team can be found here.
I would like to arrange an interview with the editor of an IPC Media publication. How can I get in touch?
Choose the brand you are interested in from this list. The relevant PR contact can be found on the page in the right hand column
How can I show my product to IPC Media's journalists?
Full information of how to book our Press Briefing Centre, which allows you to speak directly to some of the best journalists in the business, can be found here or by calling Tom Wilson on 020 3148 5382
How would I go about getting photographs to accompany my story about IPC Media and/or its magazines?
IPC Media has an online image bank where you can find images of our magazine covers and editors and senior managers
I want to get editorial coverage for my product or get a story in one of your magazines. How do I do that?
You need to contact the editorial team for the brand you want to target. Click here to view editorial contacts
I have a real life story I'd like to give to one of your magazines. How do I do that?
If you have a real life story you can email it to chat_magazine@ipcmedia.com or reallifegroup@ipcmedia.com