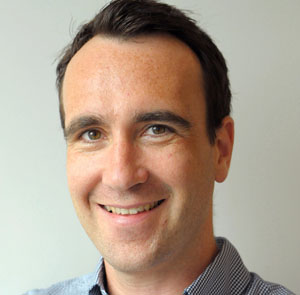 DANIEL FOLEY APPOINTED AS EDITOR OF NUTS.CO.UK AND MOUSEBREAKER
June 28, 2012
IPC Inspire has appointed Daniel Foley as the new online editor of its leading men's lifestyle website Nuts.co.uk and premium free-to-play games site Mousebreaker.com.
Daniel joins IPC from a London online start-up business, where he was the editor of Therunningbug.co.uk. Before that, he served as editor of YBW.com, IPC Inspire's website and portal for its seven consumer and three B2B marine titles.
Jo Smalley, publishing director of Nuts and Mousebreaker, says: "Daniel's breadth of experience, including his recent work in a highly entrepreneurial start-up environment, is just what our business needs. He inherits two great online brands and is the right man to build upon what engages young British men most, and provide unique solutions for advertisers seeking to reach this audience."
Daniel adds: "It's great to be back at IPC and joining Nuts.co.uk and Mousebreaker.com at such an exciting time. I'm looking forward to working with the teams that have made the sites such a success and creating an even more engaging experience for our users."
Daniel takes up his new role for Nuts.co.uk and Mousebreaker.com with immediate effect.
-ends-
About Nuts
Launched in 2004, Nuts has established itself as the biggest brand in men's media. Nuts magazine accounts for one out of every two men's lifestyle mags purchased at newsstand. Online, www.nuts.co.uk is Britain's number one men's lifestyle website according to the Hitwise UK Online Performance Awards. Updated daily with exclusive images and video, the site delivers the very best in girls, sport, news, games, humour, gadgets and gear. Britain's best-selling men's magazine – Nuts – and its website give IPC an unparalleled total reach into the most-elusive, hardest to please audience there is – young men.
About Mousebreaker:
With 4m unique users each month, Mousebreaker is the largest UK-based casual games site for young men. The website is best known for its popular sports games, topical satirical games and the cheeky British sense of humour present throughout its catalogue. Its most popular games have been recognised by games enthusiasts as being among the best on the web, while The Guardian has recognised Mousebreaker's status as publisher of some of the "internet's most addictive sports games". In addition to the site's regular games output, Mousebreaker produces games for global blue chip brands including Sony Pictures, Foster's, Disney, Atari and ESPN. Mousebreaker has been at the forefront in introducing innovative advertising formats including full-page takeovers and the revolutionary InSkin game wrapper. Recently Mousebreaker has launched on a dedicated Facebook site and has launched one of its most successful franchises Blast Billiards onto the iPhone becoming a Top Ten Paid Games Bestseller and leapfrogging games such as Grand Theft Auto, Rock Band and Tetris. Blast Billiards also made the number one position in paid-for sports games on the iPhone.
FOR MORE INFORMATION PLEASE CONTACT:
IPC Media: Anna Foster, group head of PR, IPC Media 020 3148 5406, 07896 103474 or email anna_foster@ipcmedia.com