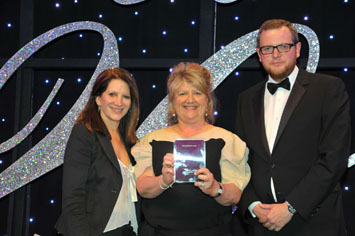 ESSENTIALS WINS PPA DIVERSITY AWARD
June 21, 2012
IPC Southbank's Essentials is celebrating winning the inaugural PPA Diversity Award at last night's PPA gala awards ceremony. New for 2012, the award rewards a magazine that has made an on-going commitment to recognising diversity within its pages.
Essentials was presented with the accolade for its celebration of real women, summed up through its tagline 'No models, no celebs – just you!'.
Its commitment to using real women on its covers throughout 2011 and 2012, rather than models or celebrities, had, said the judges, promoted the diversity of women around the UK. They added: "Essentials really puts diversity into practice, clearing its front covers for unique portraits of real women. This is the title currently setting the standards for all other titles in this area."
The award was presented by Lib Dem MP Lynne Featherstone, junior Home Office minister with responsibility for equality.
Essentials publishing director Linda Swidenbank says: "Essentials has been steering a path of reflecting women in a celebratory way for a good few years now. Each month it brings this to the forefront with the reader cover star, drawing from a wide range of inspirational women across the UK.
"The Essentials team has enjoyed fantastic success on the back of this editorial-driven positioning and I am delighted they can proudly place this award alongside Jules Barton-Breck's Editor of the Year win at last year's BSME awards."
In the other new PPA Awards category, Cover of the Year, Wallpaper's October 2011 Kraftwerk cover secured third place following the public vote.
-Ends -

For further information contact:
Victoria Higham, PR manager, IPC Media
Tel: 020 3148 5401 or email victoria­_higham@ipcmedia.com