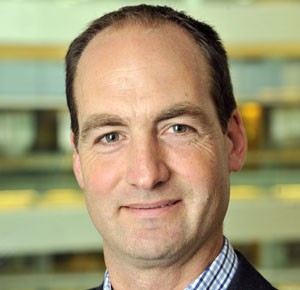 IPC INSPIRE APPOINTS GROUP AD MANAGER
November 1, 2011
IPC Inspire today announces the appointment of
John Gaylard
to the role of group ad manager of the property team, working across
County Life
,
Country Life International
and
The Field
.
John brings with him a vast amount of experience in the specialist magazine sector. He moves to his new role from Inspire's marine portfolio where he was ad manager across the sailing titles.
Prior to that, John was ad manager across IPC's country and equestrian brands. This is a return to
Country Life
for John who previously worked on the magazine for a year covering a maternity position.
In his new role, John will be a key member of the sales management team, developing strategies for both the UK and overseas markets, both online and offline, as well as maintaining service levels for agents and agencies. He will report to
Jean Christie
, publishing director of
Country Life
.
Jean says: "It's fantastic to appoint John to this exciting position. The property market is always changing and I look forward to working with John to continue to develop Country Life as the home of premium property.".
John adds: "I am delighted to be joining Country Life at this key time. The sales team is exceptional and the brand continues to go from strength to strength. We also have some very exciting developments to our online offering in 2012 which I look forward to rolling out to the market.
John takes up his new role from November 21.
- ends -

FOR MORE INFORMATION PLEASE CONTACT:

Anna Gawan, PR Manager, IPC Media on 020 314 85405 or email anna_gawan@ipcmedia.com

About IPC Inspire:

IPC Inspire is IPC's men's division. Its portfolio of 38 brands covers a huge spectrum of interests and includes famous names from Country Life and The Field to Nuts and NME.

About Country Life:

Country Life, the quintessential English magazine, is undoubtedly one of the biggest and instantly recognisable brands in the UK today. It has a unique core mix of contemporary country-related editorial and top end property advertising. Editorially, the magazine comments in-depth on a wide variety of subjects, such as architecture, the arts, gardens and gardening, the countryside, field-sports and wildlife. On sale every Wednesday,

Country Life has been published since 1897 as a weekly magazine.