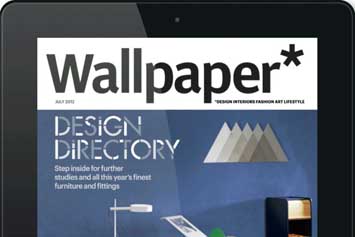 IPC MEDIA ANNOUNCES GLOBAL EXPANSION OF DIGITAL EDITIONS
June 18, 2012
Following the announcement that Time Inc. will be launching all of its US titles on the Apple Newsstand, IPC Media is now pleased to announce the global digital expansion of 30 of its brands.
In the next 14 days, 14 IPC brands will be available internationally on Apple's Newsstand* and a further 16 titles will launch by the end of August 2012. Seven IPC brands - Cycling Weekly, Decanter, Livingetc., Wallpaper*, What Digital Camera, World Soccer and Yachting World - are currently available to UK consumers on Newsstand.
Sylvia Auton, CEO, IPC Media says: "This is a significant leap forward for IPC in the digital publishing arena. We have seen strong UK demand for our digital editions on Apple's Newsstand, in particular for our market-leading specialist titles and Wallpaper*. We are therefore pleased to be proceeding with this global roll-out as it enables us to offer content from some of the UK's biggest and best-loved brands to a global audience on this incredibly exciting distribution platform."
- ends -
Note to editors
*The 14 titles that will be available internationally are: Country Life, Cycle Sport, Cycling Weekly, Decanter, Golf Monthly, NME, Practical Boat Owner, Rugby World, Uncut, Wallpaper*, What Digital Camera, World Soccer, Yachting Monthly and Yachting World.
FOR MORE INFORMATION PLEASE CONTACT:
Anna Foster, Group Head of PR, IPC Media on 020 3148 5406, 07896 103474 or
email anna_foster@ipcmedia.com
About IPC Media
IPC Media (www.ipcmedia.com) produces over 60 iconic media brands, with print alone reaching almost two thirds of UK women and 42% of UK men - almost 26 million UK adults - while its award winning websites collectively reach over 25 million global users every month. IPC's diverse print and digital portfolio offers something for everyone, with a focus on three core audiences: men, mass market women and upmarket women.
IPC Media is part of Time Inc, a Time Warner Company.