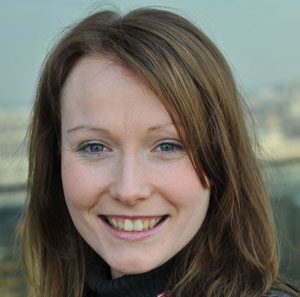 IPC SOUTHBANK APPOINTS PUBLISHER FOR STYLE AT HOME
February 8, 2012
IPC Southbank announces today the appointment of Jenny Pillay as publisher of Style At Home.
Currently international business development manager for Marketforce, IPC's distribution company, Jenny was previously circulation manager for Southbank's homes titles.
Yvonne Ramsden, publishing director of Southbank's home interest group, says: "I have worked with Jenny for many years during her time at Marketforce and I've always admired her energy, drive and commitment so I'm thrilled that she will be joining my team as publisher of Style At Home. It's crucial in this competitive market that we continue to evolve our publishing strategies and I know that Jenny's wealth of skills will strengthen our position further."
Southbank launched Style At Home last year into the value sector of the home interest market. With a debut Jan-Jun 2011 ABC of 52,576, it has strengthened IPC's position in the homes market and brought new readers to the sector.
Jenny adds: "I am looking forward to using the knowledge, relationships and experience I have built up over the last nine years at Marketforce. I am hugely excited to be joining the talented home interest publishing team and building on the success of Style At Home."
In addition to her new role of Style At Home, Jenny will also take on publishing responsibilities for Livingetc while publisher Lynsey Bushell is on maternity leave. Jenny takes up her new role in March.
-ENDS-
Notes to editors
IPC Southbank's home interest portfolio consists of Ideal Home, Homes & Gardens, Country Homes & Interiors, Livingetc, 25 Beautiful Homes, Beautiful Kitchens, Style At Home and www.housetohome.co.uk.
For further information contact:
Victoria Higham, PR manager, IPC Media Tel: 020 3148 5401 or email victoria­_higham@ipcmedia.com For high-resolution images go to www.ipcmedia.com/imagebank