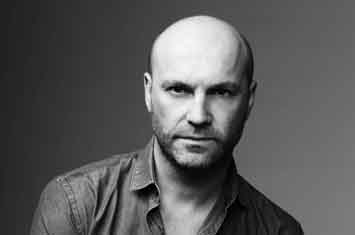 MARIE CLAIRE APPOINTS TOM USHER AS CREATIVE DIRECTOR
February 7, 2013
Marie Claire, the premium fashion glossy, has appointed Tom Usher as its new creative director.
Tom brings extensive experience to Marie Claire, having spent the past five years at Harper's Bazaar, which he joined in 2007 to help reposition the brand from Harpers & Queen to Bazaar. He has also previously been art director of Arena and FHM.
Marie Claire editor-in-chief Trish Halpin says: "Tom joins Marie Claire at a very exciting time as we head into our 25th anniversary year. He has a great creative vision for the brand, which will build on the fantastic success we have already achieved."
Tom adds: "Trish has exciting plans for Marie Claire and I'm thrilled that she has asked me to help bring these to life. It's a terrific opportunity to be joining her and her talented team at this time and I look forward to helping to realise her ambitions for the brand."
Tom takes up his new position on Monday 11 February. He replaces Lottie Berridge, who has left after four very successful years at the brand.
-ENDS-
Marie Claire
Marie Claire is a compelling media destination that combines provocative features and outstanding fashion to inspire women who want to think smart and look amazing. It is a worldwide icon with editions in 36 countries and is published in the UK in partnership with French publishing company Groupe Marie Claire. The UK edition, published by IPC Southbank, was launched in 1988 and has a circulation of 255,021 (January to June 2012).
In addition, marieclaire.co.uk has fast become the established daily news, fashion beauty and celebrity destination for the modern, thinking woman. The site generates 17 million page impressions and 1.4million unique users (source Omniture November 2012)
For further information about Marie Claire, contact:
Victoria Higham, PR manager, IPC Media
Tel: 020 3148 5401 or email victoria­_higham@ipcmedia.com
For high-resolution images go to www.ipcmedia.com/news/imagebank