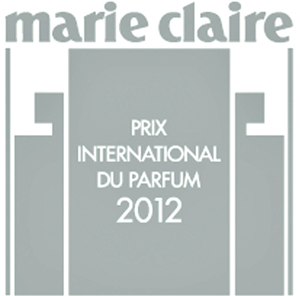 MARIE CLAIRE REVEALS THE WORLD'S BEST SCENTS
June 28, 2012
Marie Claire, the premium fashion glossy, has unveiled the winners of the Marie Claire Prix International Du Parfum Awards 2012. The awards include a British Jury Prize, won by La Collection Privée Christian Dior Patchouli Impérial.
Judged by 26 beauty editors from across the globe, Marie Claire's International Fragrance Awards herald the world's best new scents. With just three international prizes, winning fragrances receive international acclaim and recognition.
The international winners are:
Best Women's Fragrance Award
Chanel No19 Poudre
Best Innovation and Creativity Award
Prada Candy
Best Women's Fragrance Bottle Award
Burberry Body
Of Christian Dior's Patchouli Impérial, the British Jury Prize winner, the UK panel was unanimous. Marie Claire editor in chief Trish Halpin comments: "With style, sentiment and unashamedly bold scent based around the single note of patchouli, we loved the luxurious sensibility, reflecting the elegance of the fashionista's house of choice."
Justine Southall, Marie Claire publishing director, adds: "Judged by global beauty editors and honouring a select few, these awards are truly coveted. Importantly, they are also trusted by readers to guide them to the best new fragrances."
Marie Claire celebrated the awards with a breakfast earlier today (28 June) at Claridge's. The winning fragrances will be revealed to readers in Marie Claire's August issue, on sale 5 July.
-ENDS-
Marie Claire
Marie Claire is a compelling media destination that combines provocative features and outstanding fashion to inspire women who want to think smart and look amazing. It is a worldwide icon with editions in 36 countries and is published in the UK in partnership with French publishing company Groupe Marie Claire. The UK edition, published by IPC Southbank, was launched in 1988 and has a circulation of 266,881 (July to December 2011). In addition, marieclaire.co.uk has fast become the established daily news, fashion beauty and celebrity destination for the modern, thinking woman. The site generates 17 million page impressions and 1.1million unique users (source Omniture October 2010)
For further information about Marie Claire, contact:
Victoria Higham, PR manager, IPC Media Tel: 020 3148 5401 or email victoria_higham@ipcmedia.com
For high-resolution images go to www.ipcmedia.com/news/imagebank