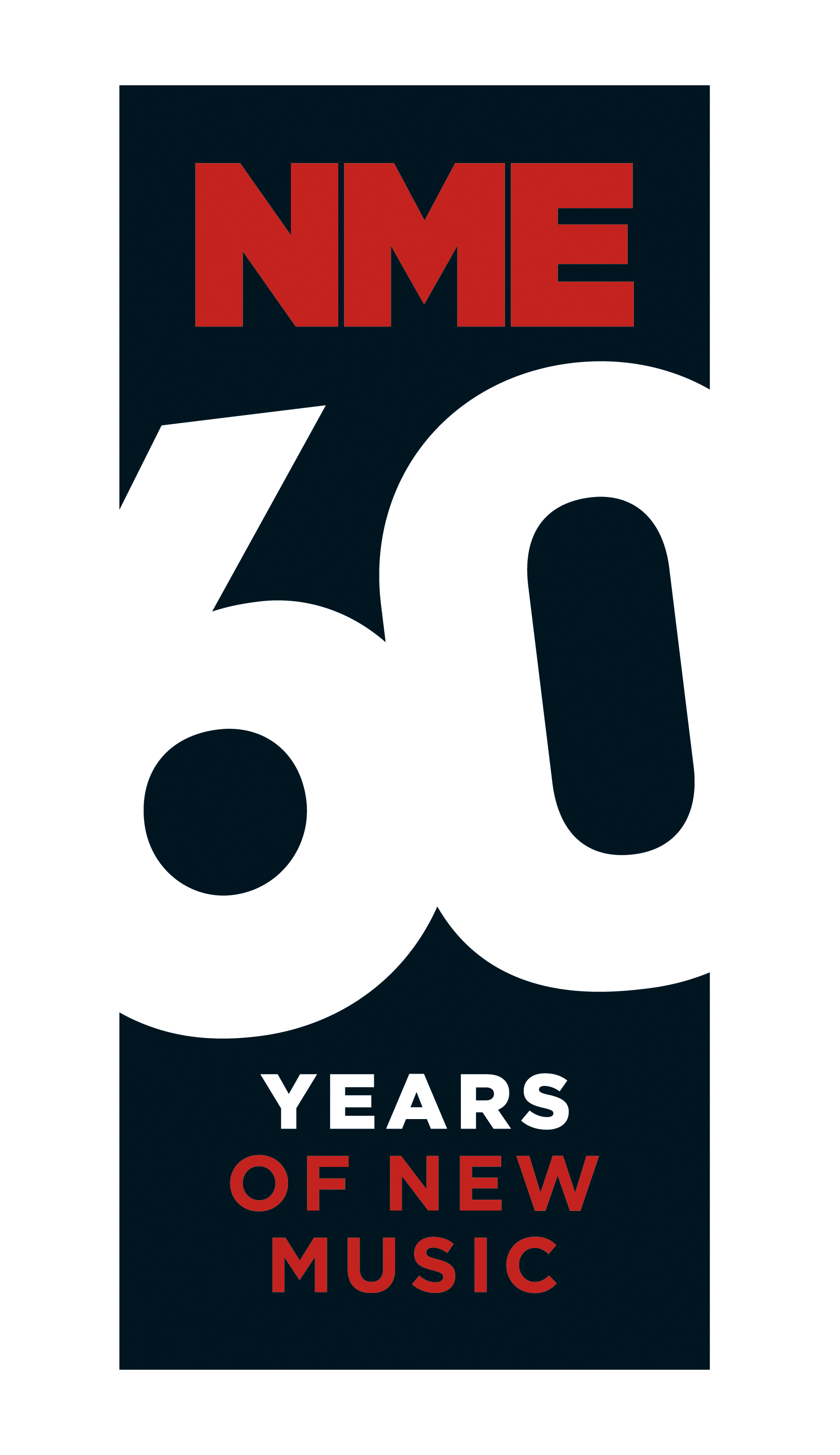 NME LAUNCHES 60TH ANNIVERSARY POLL TO FIND ULTIMATE ICON
March 21, 2012
As part of the celebrations in its 60th year, NME today launches a poll to find the Ultimate Icon of the past 60 years.
NME is calling on music lovers to cast their votes online at NME.COM for the musical star who's shone brighter and more brilliantly than any other.

A shortlist of 60 amazing artists who've lit up the pages of the magazine over the past six decades is now live at www.NME.COM/ultimateicon for users to choose from - from Elvis and The Beatles through to Alex Turner and Dizzee Rascal.

The list forms a who's who of the history of NME, including 60s legends such as David Bowie and the Stones, 70s punks John Lydon and Joe Strummer, 80s indie icons Morrissey and Ian Curtis, Britpop kings of the 90s Damon, Liam, Noel and Jarvis, and faces of the '00s including Jack White and Beth Ditto.

NME editor Krissi Murison says: "This list is guaranteed to create fierce debate among music fans everywhere - God knows, it was hard enough for us trying to come up with the definitive 60 icons to kick things off, let alone choose who the ultimate winner will be! It's an incredible roll-call of artists, all of whom have played a vital role in the pages of NME over the past 60 years, with each one helping to remind us what a rich, varied and regularly messy history we've had."

The full shortlist:
Alex Turner
Amy Winehouse
Beth Ditto
Bob Dylan
Björk
Bob Marley
Bobby Gillespie
Chuck D
Courtney Love
Damon Albarn
Dave Grohl
David Bowie
Debbie Harry
Dizzee Rascal
Elvis Presley
Eminem
Freddie Mercury
Ian Brown
Ian Curtis
Jay-Z
Iggy Pop
Jack White
Jarvis Cocker
Jim Morrison
Jimi Hendrix
Jimmy Page
Joe Strummer
Joey Ramone
John Lennon
John Lydon
Johnny Cash
Johnny Marr
Julian Casablancas
Karen O
Kate Bush
Keith Richards
Kurt Cobain
Liam Gallagher
Lily Allen
Lou Reed
Madonna
Marc Bolan
Michael Jackson
Morrissey
Matt Bellamy
Noel Gallagher
Patti Smith
Paul McCartney
Paul Weller
Pete Doherty
PJ Harvey
Prince
Richey Edwards
Robert Smith
Roger Daltrey
Shaun Ryder
Sid Vicious
Siouxsie Sioux
Syd Barrett
Thom Yorke

Today's issue of NME features artists nominating their greatest star, including:

· Katy B on Michael Jackson because "his music appeals to everyone"
· Kasabian's Tom Meighan on The Beatles because "it just doesn't get any bigger than John Lennon"
· Marina Diamandis on Madonna because "she's fearless" and has "created some of the most iconic looks in pop history"
· Florence on Jarvis Cocker because "he still retains everything about him now that I loved when I first started listening to Pulp"
· The Who's Roger Daltrey on Elvis because "he made us look at a whole new side of music we didn't even know existed until he hit it"

Have your say at www.NME.COM/ultimateicon.

The winner will be announced later this year, rounding off NME's year of birthday celebrations. Other editorial franchises planned for the year include:

· Behind NME Lines - a new weekly feature in which legendary NME writers and photographers past and present divulge their favourite incident or most unforgettable moment while working at NME.
· The Greatest Tracks of NME's Lifetime - a chronological look at the best tracks from each decade of NME's lifetime, selected by NME experts and musicians.

Krissi adds: "2012 will see NME celebrating our 60th birthday in a variety of different ways with numerous special events planned both within our pages and outside of them, so stay tuned!"

Join the conversation #NMEultimateicon

- ends -

FOR MORE INFORMATION PLEASE CONTACT:
Anna Gawan, PR Manager, IPC Media on 020 3148 5402 or email anna_gawan@ipcmedia.com

NME
Launched in 1952 when the Accordion Times was merged with the Musical Express, the New Musical Express (NME) has been at the forefront of British music and culture ever since - championing the most exciting new artists of every decade and genre, from The Beatles to Blur, Sex Pistols to The Smiths, Public Enemy to Pete Doherty and beyond. Perhaps just as infamous as the musicians that NME has covered, are the legendary writers and photographers who have left their mark on its pages. Known for being provocative, passionate, witty and opinionated, household names such as Paul Morley, Danny Baker, Steven Wells and Steve Lamacq all cut their teeth at NME, while Nick Kent, Chrissie Hynde, Julie Burchill and Tony Parsons were among the hip young gunslingers who delivered missives from the frontlines of punk into the front rooms of thousands of teenagers every week in the late 70s. Pennie Smith, Anton Corbijn, Kevin Cummins and Dean Chalkley are just some of the celebrated photographers to have worked for NME. 60 years on and today NME is still at the forefront of music and culture, setting agendas, instigating debate and championing new and exciting artists of all genres, such as The Horrors, Odd Future, The Vaccines and Lana Del Rey. A truly multi-platform proposition, NME reaches a bigger global audience (1.1m a week) than ever before. Thanks to NME.COM (launched in 1996), NME Radio (launched in 2008), its apps, social media channels and digital editions, it is a trailblazer for a modern media brand.

NME editor, Krissi Murison
In September 2009 Krissi Murison became the 11th editor in the 60-year history of NME, the UK's most iconic music magazine. Today NME is a global multi-media brand and Krissi oversees the team's work across print, digital, broadcast and numerous annual live events including the world-famous NME Awards ceremony and tour. Krissi's career at NME began in 2003 shortly after she left Bristol University. Over the following years she worked as the magazine's New Bands Editor, Features Editor and finally Deputy Editor. Before returning to the UK to take up the editorship of NME she had spent six months living in New York and working as Music Director at US women's lifestyle magazine NYLON. Krissi is also a regular contributor to numerous radio and TV music shows and has written for The Guardian, The Observer and The Sunday Times amongst others. Since returning as Editor of NME, Krissi has presided over an award-winning magazine redesign, survived an interview with Simon Cowell and in 2010 was named BSME's 'New Editor of The Year'.