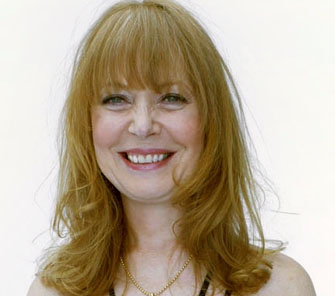 RITA LEWIS TO JOIN INSTYLE AS PUBLISHING DIRECTOR
November 25, 2011
Rita Lewis is to become publishing director of IPC Southbank's fashion and beauty bible, InStyle
Rita was most recently publishing director of Elle and Elle Decoration at Hachette-Filipacchi and was previously publishing director of IPC Southbank's Marie Claire and managing director at NatMag-Rodale.
Jackie Newcombe, IPC Southbank's managing director, says: "Rita is one of the most talented and experienced publishers in the industry today and the ideal candidate to lead this world-famous media brand. Her track record speaks for itself and I believe she has all the attributes to work alongside editor Eilidh MacAskill to create a formidable team."
Rita Lewis says: "InStyle has been established under its current team as a brand to watch. I am immensely proud to be returning to IPC Southbank to work with Eilidh and the team to further InStyle's position as one of the leading fashion magazines in the UK."
Rita will take up her position on 3 January 2012, and the move gives InStyle a dedicated publishing director. She will become a member of the IPC Southbank Board.
InStyle's current publishing director, Linda Swidenbank - also publishing director for woman&home and Essentials - says: "InStyle has enjoyed great success this year with a host of new collaborations and initiatives, which will build in 2012. I'm extremely pleased to handover to a dedicated PD with Rita's experience, while I focus on taking woman&home and Essentials to even greater heights."
- ends -
About InStyle
InStyle is the insider's fashion and beauty bible, with an eye on upcoming talent in film, fashion and beauty. Along with a-listers, InStyle showcases the very best of international style talent, offering expert advice and an inspirational edit. The British edition of this international title was launched in 2001 and is now established as one of the leading fashion magazines in the UK. The instyle.co.uk website launched successfully in May 2007.
For further information, contact:
Victoria Higham, PR manager, IPC Media
Tel: 020 3148 5401 or email victoria_higham@ipcmedia.com
For high-resolution images go to www.ipcmedia.com/imagebank