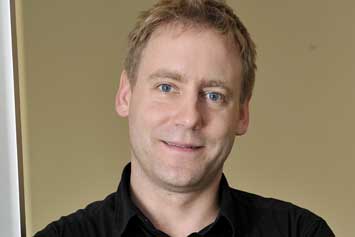 SIMON DENNY PROMOTED TO AFFILIATE DIRECTOR
May 28, 2012
IPC Connect has promoted Simon Denny to the position of affiliate director, responsible for driving transactional online services within the IPC Connect portfolio.
Simon, who is currently publisher of Feelgood games, will work closely with the IPC Connect publishing, editorial and marketing teams to roll out e-commerce marketing best practice and help develop new online revenue streams, commercial partnerships, and customer acquisition and retention strategies. Simon will continue to be responsible for Feelgood games.
Fiona Dent, managing director, IPC Connect says: "Simon has helped Connect develop a very successful partnership with leading bingo provider Jackpot Joy, and extend our presence into the games sector through the launch of Feelgood games. Mass market women are not just avid game players, they have become active users of other online services and now is the time to roll out best practice from our bingo and games business to help drive the new services Connect is offering. Simon's success in growing the Connect gaming business and his knowledge of Connect's brands make him perfectly placed to take on this role."
Simon joined IPC Media in 1999 and began his IPC career in Marketforce, working across a variety of brands. In 2005 he took up the role of publisher of Chat and Pick Me Up where he was instrumental in driving the Jackpot Joy bingo partnership. In 2008 he moved to become publisher of Goodtoknow and rolled out bingo across Woman and Woman's Own. Simon was part of the team that developed the launch of Feelgood games in 2011, a Connect site created to target mass market women and their love of playing games.
Simon Denny adds: "The importance of building long lasting, trusted relationships that make potential customers feel secure about paying for online products and services, and happy to recommend them afterwards, is key. We have developed new working practices, analytical skills and marketing techniques that are now embedded in our gaming brand extensions and, most extensively, within Feelgood games. Applying this expertise to other parts of IPC Connect will accelerate our services strategy. I can't wait to get started."
Simon will report to Fiona Dent, managing director, IPC Connect and will work closely with Connect's publishing directors. Simon takes up his new role with immediate effect.

-ENDS-

About IPC Media
IPC Media is one of the leading consumer magazine publishers in the UK. Its three publishing divisions are: IPC Connect, IPC Southbank and IPC Inspire. IPC is wholly owned by Time Warner, one of the world's largest media groups.



FOR MORE INFORMATION PLEASE CONTACT:
Anna Foster, group head of PR, IPC Media on 020 3148 5406, 07896 103474 or email anna_foster@ipcmedia.com


For high-resolution images go to www.ipcmedia.com/news/imagebank