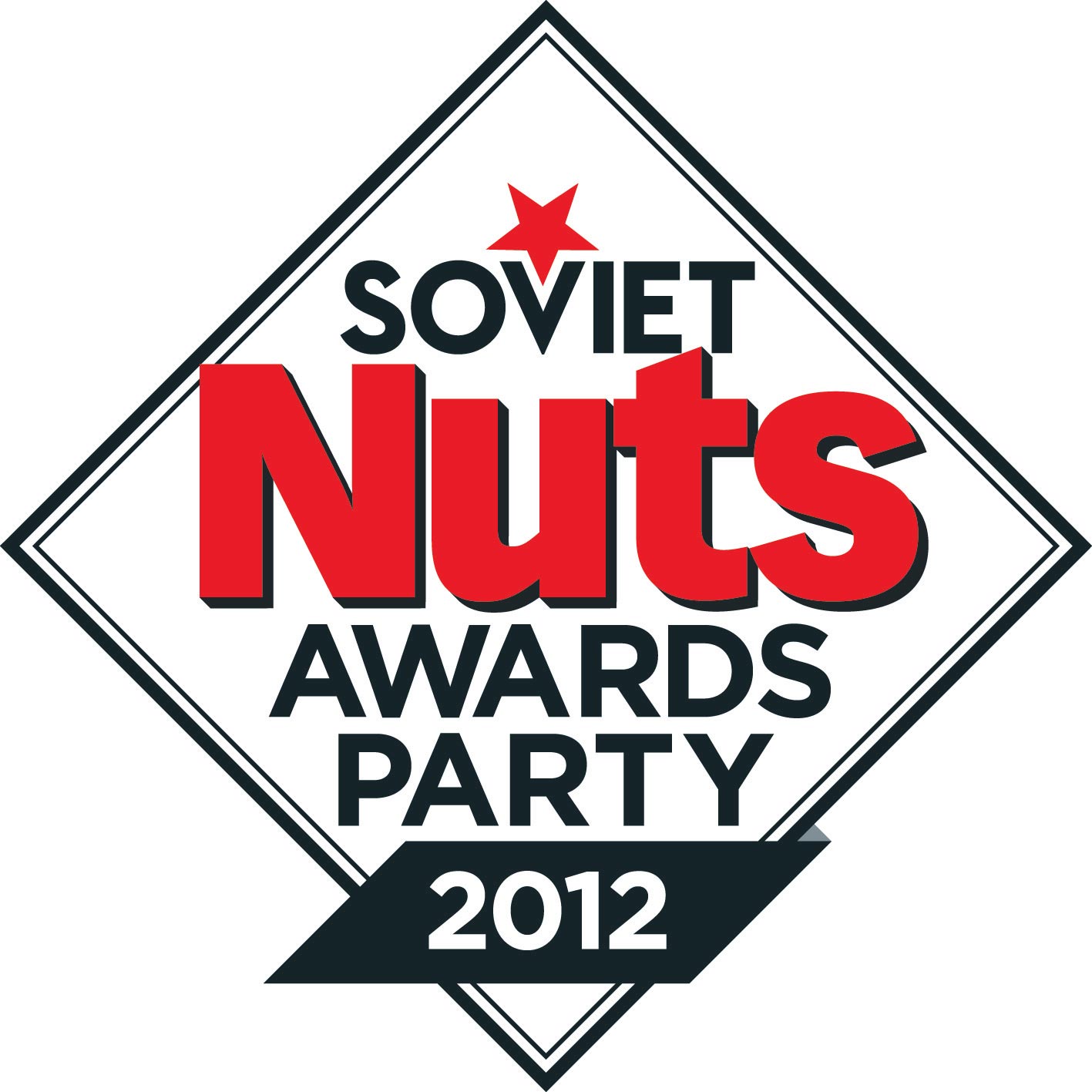 SOVIET SPONSORS INAUGRAL NUTS AWARDS PARTY
December 4, 2012
Soviet, the men's fashion and accessories brand, has today been confirmed as the headline sponsor of the Nuts Awards Party. Sub-sponsorship of the event will also be provided by iconic British boxing brand Lonsdale.
The Soviet Nuts Awards Party, which will take place on 6th December at Aura in London's Mayfair, will celebrate the winners of the Nuts annual awards. Categories including Best Footballer, Album of the Year, Most Awesome Lady and Funniest Person are awarded to celebrities and brands each year. Previous winners have included Will Ferrell, Ryan Giggs, Pixie Lott and Tulisa. The awards have been running since 2008, but this is the first time that a live event has been hosted to celebrate.
Soviet will amplify their involvement in the awards through competitions and promotions on www.usc.co.uk and will also showcase products at the party. Soviet will also sponsor the Most Stylish Award and Lonsdale will sponsor the Punching Above Your Weight Award.
Hosted by comedian Russell Kane, sports stars, musicians and television celebrities will be in attendance at the event. Entertainment will be provided by DJ's Seb Fontaine, Jordan from The Valleys and Maxine Hardcastle. Showman The Magician will wow the crowds with sleight of hand and illusion, and Wam Bam Club will present a teasing display of burlesque.
Dominic Smith, editor of Nuts says: "We look forward to raising a toast to the winners of this year's awards at the party. We are delighted to have Soviet on board to help make this event one to remember."
Neil Gooch, menswear buyer for Soviet adds: "This is a great partnership for Soviet and we are excited to be working with Nuts on what is set to be a great party. We are looking forward to celebrating the awards in Soviet style."
The sponsorship deal was secured by IPC Advertising's Men & Music Creative Media team.
About Nuts
Launched in 2004, Nuts has established itself as the biggest brand in men's media. Nuts magazine accounts for one out of every two men's lifestyle mags purchased at newsstand. Online, www.nuts.co.uk is Britain's number one men's lifestyle website according to the Hitwise UK Online Performance Awards. Updated daily with exclusive images and video, the site delivers the very best in girls, sport, news, games, humour, gadgets and gear. Britain's best-selling men's magazine – Nuts – and its website give IPC an unparalleled total reach into the most-elusive, hardest to please audience there is ­– young men.
FOR MORE INFORMATION PLEASE CONTACT:
IPC Media: Anna Foster, group head of PR, IPC Media 020 3148 5406, 07896 103474 or email anna_foster@ipcmedia.com