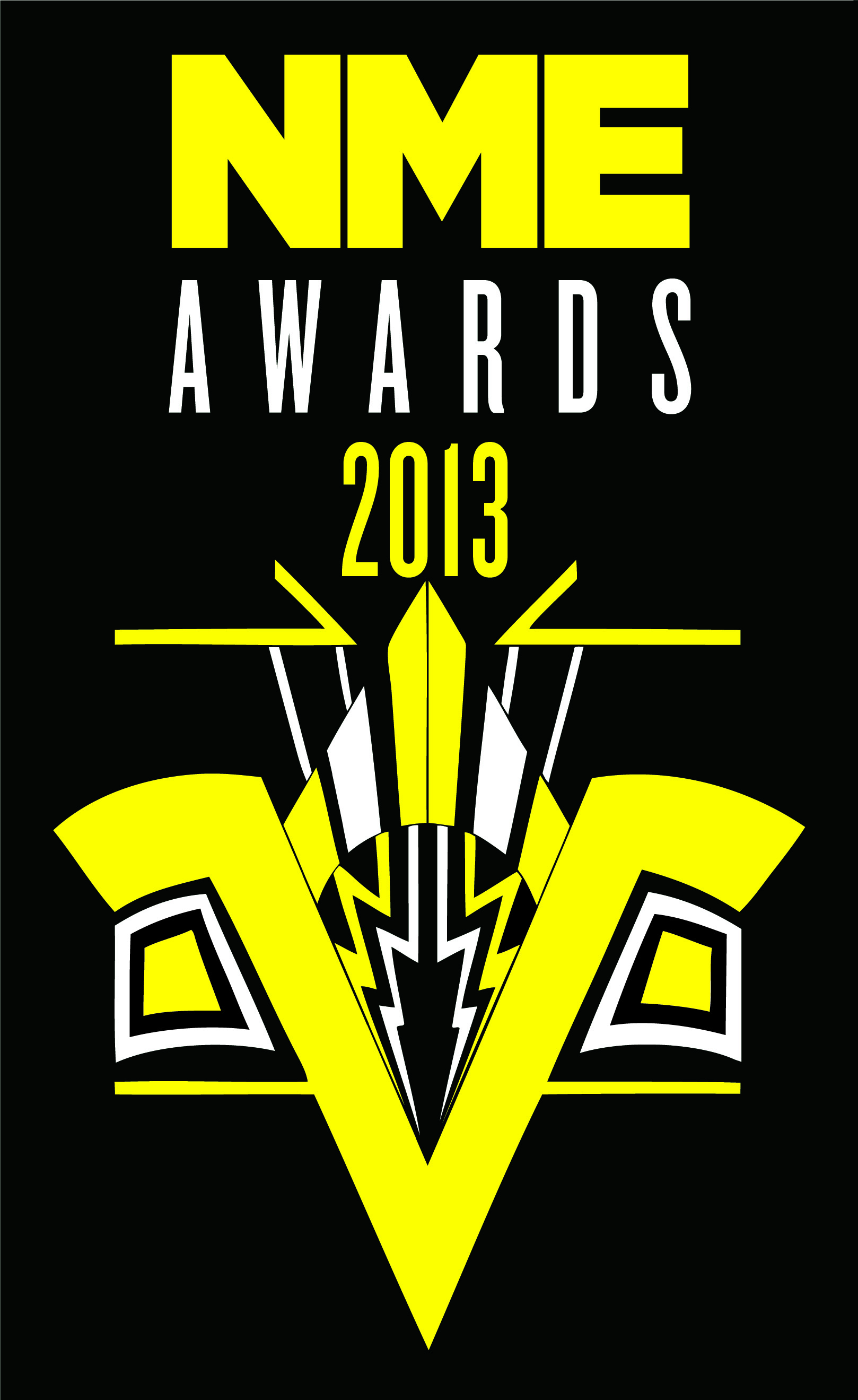 SPOTIFY ANNOUNCED AS NME AWARDS OFFICIAL DIGITAL MUSIC PARTNER
November 6, 2012
#nmeawards
www.nme.com
Date and venue for the NME Awards 2013 also confirmed
Multiplatform music brand NME today announces music streaming service Spotify as the NME Awards 2013 official digital music partner.
This step marks the next phase of a strong partnership, following a year which saw the NME app launch on Spotify and a collaboration to host the NME Spotify Signing Tent at Reading & Leeds festival.
Further extending its relationship with NME, Spotify will provide the soundtrack for 2013's NME Awards, giving music fans the opportunity to listen to playlists featuring NME nominated bands and exclusive artist playlists. Spotify will also be the official sponsor of the Best New Band award, previous winners of which have included Bombay Bicycle Club, Hurts and The Vaccines.
The partnership will be supported on various NME platforms and on the NME app on Spotify which will run throughout the NME Awards season - including the regional NME Awards Tour, the London NME Awards Shows which take place during February featuring various artists at a number of venues around the capital, and the NME Awards night.
Nikki Lambert, European marketing director, Spotify, says: "As one of the most respected music editorial voices in the world, we are very excited to continue to strengthen our relationship with NME through our partnership with the 2013 NME Awards. We'll be showcasing and celebrating the nominated bands and sharing some exciting exclusive music content over the coming weeks and months."
The NME Awards event takes place on Wednesday 27th February 2013 at East London venue, Troxy, honouring some of the biggest and best artists today and celebrating the best in new music.
A new venue for 2013's NME Awards, Troxy too has a rich music heritage and has become known for hosting some of the hottest live music events in London. The 1930's art deco building, which originally opened as a cinema, still has many of its original features.
NME editor Mike Williams says: "I'm incredibly excited to be able to announce that the NME Awards 2013 will be held at The Troxy, one of London's oldest, coolest and most iconic venues. It's no secret that East London has been buzzing for a few years now, but with the afterglow of the Olympics still burning bright and a renewed sense of pride in all things British, now is the time for the NME Awards - itself a British institution - to drop anchor in one of the London's most richly historic and culturally vibrant areas. Here's to five months of intense planning of the best Awards event in the calendar!"
Atif Malik, events manager at Troxy, adds: "To be working with the NME Awards in 2013 is a brilliant moment for Troxy. There is a lot of synergy between the awards and the venue's music heritage. Troxy has played host to Patti Smith, PJ Harvey, Beady Eye, New Order and Garbage and we've just confirmed the one-off London show for Stereophonics as well as Richard Hawley days before the awards. The NME Awards will be a massive milestone in Troxy's history and one that we are very excited about."
- ends -
FOR MORE INFORMATION ABOUT THE NME AWARDS CONTACT: Anna Gawan, PR Manager, IPC Media on 020 314 85405 or email anna_gawan@ipcmedia.com
FOR MORE INFORMATION ABOUT SPOTIFY CONTACT: CJ Stanley, Head of Consumer PR, Spotify on 07989 333308 or email cj@spotify.com
FOR MORE INFORMATION ABOUT TROXY CONTACT: Emily Burrows, Plaster, on 01179530320 or email Emily@weareplaster.com
About NME
NME has become a truly unique multi-platform media proposition. Across the magazine, NME.com, NME Radio and the brand's live events and awards, NME reaches over 1 million music fans every week. NME is the longest published and most respected music weekly in the world.
About Spotify
Spotify is an award-winning digital music service that gives you on-demand access to over 18 million tracks*. Our dream is to make all the world's music available instantly to everyone, wherever and whenever they want it. Spotify makes it easier than ever to discover, manage and share music with your friends, while making sure that artists get a fair deal. Spotify is available in 15 countries with more than 15 million active users, and over 4 million paying subscribers.
* Number of tracks licensed globally. Catalogue size varies per market.
About Troxy
Originally a cinema, Troxy was first opened in the 1930s and is still adorned with stunning art deco furnishings in every event space, giving the feel of traditional, vintage London. Due to its independent status, Troxy is a very flexible venue to work with in terms of options the spaces presents, the way packages can be put together and the approach with no fixed supplier lists. The diverse nature of the venue has lead to it hosting some astonishing events from The Smirnoff Nightlife Exchange Project to numerous live cinematic experiences from the Secret Cinema brand. As well as BBC Radio 1 Soundclash and Secret Garden Party. Since opening as a venue in 2006, the recent music heritage has included shows for Nick Cave & The Bad Seeds, Jarvis Cocker, Peter Doherty, Morrissey, The Flaming Lips, Bombay Bicycle Club and The Cribs. Troxy is easily accessible from the DLR and is just 10 minutes from Bank / Tower Hill.