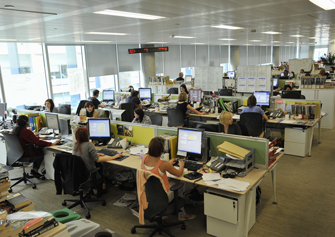 With some of the most iconic brands in UK publishing, IPC is an exciting place to work. As a classified sales executive, your role is to sell classified advertising space within IPC's titles, establishing and maintaining strong working relationships with designated clients and agencies.
It is a challenging role. You'll be accountable for all new and regular business within your assigned territory and you will develop strategic action plans, building knowledge of marketing briefs, client history and key decision makers.
We have a work hard, play hard ethic, and many of our employees are keen to help the company make a difference and take part in volunteering days and other community activities.
Take a look at the typical day and the potential career progression. If you like what you see, and think you can excel in this role, apply to join us or contact Kelly Litten at classifiedjobs@ipcmedia.com.
If you are currently studying, please only apply once you have graduated and are available to start full time employment.