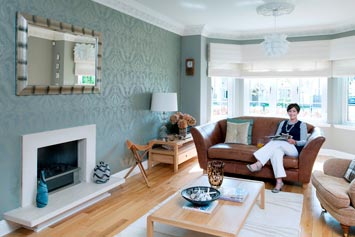 Style at Home
Stylish homes, affordable ideas
Style at Home is the practical homes monthly magazine for women who take a hands-on approach to decorating, revamping and styling their home.
Every issue contains inspiring real homes, room transformations, easy makes, step-by-step projects, finishing touches, great-value shopping and affordable style ideas, plus a special pullout 'Cook it' section each issue, with 50+ quick and easy recipes.
Launched in January 2011 at a cover price of £1.99, Style at Home offers great value to the discerning homes lover, whatever their taste, whatever budget.
Style at Home's key features are road-tested by a panel of real women, Stylists at Home, who offer their own authentic and original tips and ideas, thus keeping the magazine fresh and relevant in the fast changing homes consumer environment.
Digital Editions



Search the Kindle Store for "Style at Home magazine" for your Kindle Fire